Six Moon Designs Deschutes Tarp
Only 13 ounces
The Deschutes Tarp is an Ultralight shelter designed to give you the most interior while maximizing protection from the elements and minimizing weight. For people looking for a light shelter option with plenty of space and minimal weight, the Deschutes is a perfect fit!
The Deschutes Tarp is 14" deeper, 5" longer, and 3" taller than the Wild Oasis. The result is 44 square feet of coverage and height of 49". That's an additional 9 square feet of living space. With the added height you've got plenty of room to sit up and the extra room lets you spread out your gear.
The front vestibule is partially closed with a minimal zipper to allow for easy entry while still saving weight. The simple pyramid structure is easy to setup and spills the wind and harshest storms.
The Deschutes is designed to mate perfectly with the newly redesigned Serenity Net Tent. Together they make an excellent double wall solo tent with plenty of space and protection for a mere 24 ounces.
• Just 13 ounces (Weight does not include stakes or pole)
• Zippered Entry
• Single Pole Setup with hexagonal shape provides maximum protection at minimum weight
• Easy Setup
• 3 season
• Ships with tarp, stuff sack, and guylines
• Pack size just 15" x 6"
• Uses 6 stakes, not included
• Gray in color
• Canopy is 30D silicone coated nylon
• Zipper #3YK
• Uses carbon fiber 49" pole if you don't use trekking poles

If you'd like additional bug protection, mate the Deschutes Tarp with the Serenity NetTent.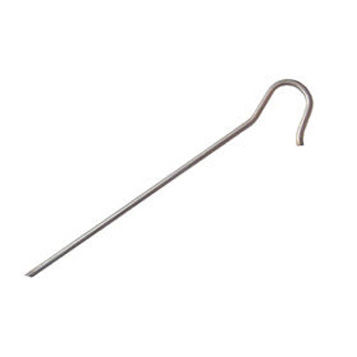 Light, Strong, Compact Titanium Tent Stakes
Lighten up any tent with these 6" stakes that are just 1/5 oz. each!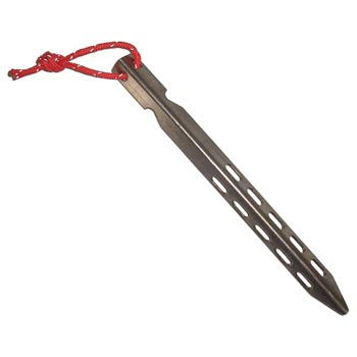 Vargo Titanium 6.25 Inch Tent Stakes
If you need a little more holding power, these rugged titanium stakes are just .35 oz. each. These multi-season stakes have excellent holding power in both soil and snow. Remarkably strong for the light weight.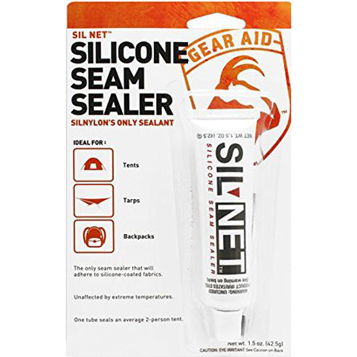 McNett Sil-Net Silicone Seam Sealant
100% Silicone seam sealant formulated for sealing seams on tent or other outdoor products that are coated with silicone-based products. 1.5 oz. tube with brush.